tbc
---
2009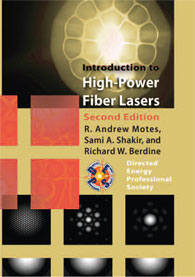 January 2009
Terrafugia, founded by graduates of the Department of Aeronautics and Astronautics at the MIT, announces "The Transition", a roadable aircraft that the company describes as a "Personal Air Vehicle". The aircraft is designed to change configurations, enabling it to operate as a traditional road vehicle and as a general aviation airplane. -

January 2009
Defense researcher ewing2001 links the so called Miracle Hudson River Pilot, "Hero Sullenberger", to High Ranked Military HRO speakers
https://friendfeed.com/ewing2001/a0456722/hero-sullenberger-linked-with-high-ranked .
The incident occurs 2 days before Obama's Inauguration and heavily promotes the twitter application, then also promoted from a Orbital-Google built Satellite GeoEye 1.
Important case studies in HRO research include the Cuban Missile Crisis, the Three Mile Island nuclear incident, the Challenger explosion, the Bhopal chemical leak, the Tenerife air crash, the Mann Gulch forest fire, the Black Hawk friendly fire incident in Iraq, the Columbia explosion, the 9/11 .. attacks, and the 2003 decision of the United States to invade Iraq.


January 2009
A refreshed debate about CIA's Nomination of Leon Panetta, distracts from the nomination of Dennis C Blair, as head of the DNI [which actually runs the CIA since 2004], a former responsible executive of the Iridium Satellite Program, once controlled. by Motorola, Microsoft and the BinLadin Group. 


January 13th, 2009
EADS Astrium acquires Surrey Satellite Technology Limited
https://www.technologynewsroom.com/press_releases/company_releases.aspx?company=SSTL&story=1330


February 28, 2009
Space Biz Roulette: U.S. Company PCI Awards "International" [Afghan] Satellite Communication Contract ; Dutch SES profits
https://ff.im/1gAgL

May 2009
https://www.kyivpost.com/world/42210 05/27/09   Interfax-Ukraine:  "...The satellites, to go into space from the Baikonur Cosmodrome in Kazakhstan, are the United Arab Emirates' DubaiSat 1, Spain's Deimos 1 and NanoSat-1B, Britain's UK DMS-2, and the United States' UpriseSat 3 and UpriseSat 4, a Kosmotras spokesman told Interfax-AVN..."  [Deimos Space SL is part of SSTL; part of the Disaster Monitoring Constellation (DMC)] ; Deimos was formed in June 2001 ("Junio 2001" !
https://www.deimos-space.com/historia.asp
SSTL is acquired by EADS Astrium in 2008.
https://portal.surrey.ac.uk/portal/page?_pageid=799,1960672&_dad=portal&_schema=PORTAL

May 2009
https://ff.im/2tvw0 SES Dutch Skies profiteers from a vaccine contract of Glaxo Welcome [linked to the alleged swine flu outbreak], to develop an anti-malaria satellite program for them in africa. https://ff.im/1gAgL


May 6, 2009
SpaceNews has Rene Anselmo (PanAmSat) at #1 "Top 10 military space", Augustine (Lockheed) at 3, Rumsfeld, Mikulski, Murdoch in Top 10
https://friendfeed.com/ewing2001/007aa9d8/spacenews-has-rene-anselmo-panamsat-at-1-top-10
May 2009
COMSTAC, releases a report predicting an average of 20.8 commercial satellites and 15.7 commercial launches to geostationary transfer orbit in the next decade.
May 19, 2009
EADS Astrium signs a strategic partnership agreement with Kazakhstan ("Kazakhstan Gharysh Sapary") , to build a major satellite integration centre that will be part of the future Kazakhstan national space centre planned for Astana.
https://www.astrium.eads.net/en/press-center/press-releases/2009/astrium-signs-strategic-partnership-agreement-with-kazakhstan
Kazakhstan Gharysh Sapary is established in March 2005, for the purpose of realization of the Governmental program "Development of space activity in the Republic of Kazakhstan".
https://www.gharysh.kz/en/

May 23, 2009
Boeing, Raytheon-Awards for Free Electron Laser (FEL) system coincides with new NASA Nomination ties [Alliant ATK]
https://friendfeed.com/ewing2001/46615299/boeing-raytheon-awards-for-free-electron-laser
Self-Amplified Spontaneous (or Stimulated) Emission (SASE) is a process within a Free electron laser (FEL) by which a laser beam is created by the high-energy electron beam.  [see also early abstracts from 1997 at
https://adsabs.harvard.edu/abs/1997SPIE.2988..202C Affiliation:   
    AA (Boeing North American, Inc./Rocketdyne Div. which is part of Pratt & Whitney Rocketdyne (PWR); formed by North American Aviation in the immediate post-WW II era to study the German V-2 missile...Rocketdyne served as part of Boeing Integrated Defense Systems until its sale to Pratt & Whitney on August 2, 2005.]


May 24, 2009
Russian-, Kazakhstan Partner EADS beats Boeing as World's largest Aerospace and Defense firm
https://ff.im/3cW4C


June 11, 2009
Electronic space defense researcher ewing2001 describes the accident of AF447 as a false flag operation, potentially arranged by insiders within EADS and Honeywell. https://ff.im/3u1LR
June 2009
The U.S. Department of Defense silently replaces the Future Combat Systems program, with the Brigade Combat Team Modernization umbrella (BCT).
https://ff.im/anDkb


August 2009
ewing2001  releases TOP 70 Most Interesting 'Power Structure' Companies and Institutions [ewing2001 ; compiled August 2009] @ https://tinyurl.com/9-11top70 ] , which is mostly ignored worldwide.
With the 8th anniversary of 9/11, ewing2001 redeclares his official retirement from traditional political - and digital activism, while continuing as a music video mashup producer and microblogger.

August 31, 2009
NASA confirms AntiMatter Experiments in Space for 2010
https://ff.im/7qgNS

Summer 2009
german FAZ reports, that new documents confirm the *very same*, as i implied *here, that Karl-Heinz Kurras who shot in 1967 student protestor Benno Ohnesorg, was apparently a STASI-agent [east german intelligence]. (I mentioned that the beginning of the german 'hippie/terrorist' movement started with yet another student-killer constellation, which links *both assassin and victim to former "Socialist" East Germany: Josef Erwin Bachman, Rudi Dutschke. My thesis states that Socialism, Hippie- and Terror Movement plus the early phase of U.S. Capitalism had been a front for european electronic defense companies all along) . In germany meanwhile the Baader Meinhof Gang gets reglorified with the movie "Baader Meinhof Complex" by film director Uli Edel.



Summer 2009
"G-Force" : Hollywood continues to push Dystopian Bionic Fascism Movies. While this year bionic Anti-Matter Weapons had been covered in two movies like "Star Trek" (2009) and "Angels and Demons"; another layer of transhumanist fascism is covered in 'G-Force' , which is officially a parody on machine-insect interfaces and actually inspired by DARPA's HI-MEMS program
"District 9", another dystopian movie [Peter Jackson; The Hobbit 2012, The Lord of the Rings: The Two Towers, Meet the Feebles etc...], is obviously inspired by Google Earth and its military version, Future Combat System.
Other related movies: "Gamer" [Gamers to control human death row prisoners in mass-scale deathmatches]; "9" [Several machines incl. The B.R.A.I.N. aka Binary Reactive Artificial Intelligent Neurocircuit Machine up against a rag doll group]; "Pandorum" [Astronauts drifting through space and with no memory of who they are] ; "Surrogates" [2017-humans living in near-total isolation only communicating with their fellow man through remotely-controlled robotic bodies that serve as "surrogates"]; "Zombieland" [re-retro-inspired by 28 Days Later / Dawn of the Dead (2004) zombie movies]; ...

..."Antichrist" [filmed completely with Red Digital Cameras - the nextGen without any human camera man involved, already competing with 10-12 other digital cinematography camera companies, among them Silicon Imaging, Sony, Thomson Viper etc...]; "2012" [new Roland Emmerich disaster movie based on the Mayan 2012 doomsday hype - interestingly Woody Harrelson's character in this movie is allegedly inspired by Alex Jones]; "The Imaginarium of Doctor Parnassus" [postponed to 2010] [a travelling theatre troupe offers...

..."The Legend Of Spyro 3D" [postponed to 2010][based on the popular multiple-personality 'Legend of Spyro'- video games]; "Avatar" from James Cameron, deals with communication via surrogate bodies. [Story about a former Marine who is participating in the so called Avatar program, which will give him a healthy body. Pandora is also the home to the Na'vi, a humanoid race. The 'Avatars' are living, breathing bodies in the real world, controlled by a human driver through a technology that links the driver's mind to the Avatar body] ; "Tekken" [postponed to 2010][another post-disaster movie, playing in 2039, when remaining territories are 'no longer run by governments', but by corporations. Interestingly the name of one of them, Zaibatsu, is inspired from Japan's Meiji period until the end of the Pacific War and still refers to -among others-, Mitsubishi Group. The Mitsubishi Group runs Mitsubishi Electric, a producer of space technology, including the manufacture and implementation of both satellites and ground systems incl. HTV and JEM [the Japanese Experiment Module], both for the International Space Station (ISS). Recently Morgan Stanley hooked up with Mitsubishi Financial for a $100 Billion Joint Venture
see lost links at https://ff.im/68PTt

September 2009
During the 9/11 anniversary, the '9/11 Noplaner community' is meanwhile completey dismantled against the thermite-/planehuggers, with minor isolated fringe groups at killtown's UBB forum or in some small mailing lists around Jim Fetzer, but both groups don't produce any active input on the anniversary worldwide.
[ewing2001 powers a package of publicity online- and offline stunts: incl. 9/11 Anniversary Link Compilation [by ewing2001]
https://krunchd.com/911whoandwhy ; anniversary hecklivism stunt at truthaction.org https://slidesha.re/LqPIS ;
9/11 Comedian Nico Haupt aka nicomedy2010 aka ewing2001 dragged out by 15 Untruthers from NYC-Cooper Union event https://twitpic.com/hkh97   https://ff.im/82h29  etc...]
October 1, 2009
The European Geostationary Navigation Overlay Service (EGNOS) is established.
During July 2005 the EGNOS system is tested for the second time, to track cyclists in the Tour de France road race. EGNOS is part of the european GPS-competitor Galileo GNSS system.
During the development of "Galileo GNSS", the U.S. officially declared that the european "system will only be subject to shutdown for military purposes in extreme circumstances"
After 9/11, the United States Government writes to the European Union opposing the project arguing that "it would end the ability of the United States to shut down GPS in times of military operations..."
In September 2003, China joins the Galileo project. In April 2009, Norway too joins the programme.
The European Satellite Services Provider (ESSP)-SAS, a form of French company founded in April 2001,
will oversee operation of the EGNOS signal from Toulouse.
https://www.gsa.europa.eu/go/egnos/what-is-egnos ; https://ff.im/bJfFK ; https://ec.europa.eu/transport/galileo/events/doc/10-12-2009_cfp_gnss_signals.pdf
October 6, 2009
Mainstream Media reports, that EADS Astrium signs a new "major contract with Kazakhstan" [Kazakhstan Gharysh Sapary]
https://www.sstl.co.uk/News_and_Events/Latest_News/?story=1462 ; https://www.gharysh.kz/en/
EADS describes itself as the "predominant provider of Earth observation solutions from space".
October 8, 2009

DigitalGlobe, a leading global provider of commercial high-resolution world-imagery products and services for defense and intelligence, announces the launch and deployment of WorldView-2, a remote-sensing satellite. It is launched from Vandenberg Air Force Base in California.
https://media.digitalglobe.com/index.php?%20s=43&item=182
In 1995, the company became EarthWatch Incorporated, merging WorldView with Ball Aerospace & Technologies Corp.'s commercial remote sensing operations. In September 2001, EarthWatch became DigitalGlobe.
QuickBird, their first high-resolution commercial earth observation satellite, launched on October 18, 2001 from Vandenberg Air Force Base.
The imagery is also used as a backdrop for mapping applications, such as Google Earth and Google Maps.
https://www.digitalglobe.com/index.php/85/QuickBird
WorldView-1 was launched in 2007.
https://en.wikipedia.org/wiki/WorldView-2
DigitalGlobe went public on the New York Stock Exchange in May 2009.
It is expected, that google will do some business with WorldView-2 as well.
https://www.washingtonpost.com/wp-dyn/content/article/2009/10/12/AR2009101203421.html
October 15, 2009
It is reported, that the European Organization for Nuclear Research (French: Organisation Européenne pour la Recherche Nucléaire), known as CERN, well known for the discovery of W and Z bosons ; antimatter experiments at the Large Electron Positron Collider (LEP) and for the World Wide Web -CERN project called ENQUIRE , is allegedly infiltrated by an Al-Quaida associate.
October 22, 2009
Researcher ewing2001 lays out, that Russian's Khrunichev State Research and Production Space Center is mainly controlled by Thales Alenia Space.
Thales Alenia is also running the KazSat Satellite program from Kazachstan and in contract with APT Satellite Company Limited, a leading satellite operator in the Asia Pacific Region. Officially APT is represented by China Telecommunications Broadcast Satellite Corporation and China Aerospace Science & Technology Corporation.
https://ff.im/ajV8M
Oct 29, 2009
SES WORLD SKIES, announces that the NSS-12 satellite successfully roared into space on-board an Ariane 5 ECA booster from the European Spaceport in Kourou, French Guiana.
NSS-12 was manufactured by Space Systems/Loral.
Ariane 5 is also responsible for the COMSATBw-1 satellite to EADS Astrium.
Also aboard Ariane 5 rocket, is the THOR-6 telecommunications satellite, which will broadcast TV programmes to Scandinavia and central and Eastern Europe for Norwegian operator Telenor.
https://news.bbc.co.uk/2/hi/science/nature/8333170.stm
Ironically Telenor controls also Schibsted Nett, which promotes in the very same month, in their Schibsted owned Aftonbladet tabloid paper, yet another new "9/11 Truther" named Egon Frid, who sits in the Swedish Parliament.
The so called 9/11 Truthling Truthers mainly ignore the existance of Directed Energy Weapons and related and claim, that the Twin Towers had been brought down by Thermite.
https://friendfeed.com/ewing2001/4687b487/major-swedish-thales-alenia-space-linked ; https://ff.im/bLO1e
 
October 30, 2009
Leading NASA scientist David Nozette, credited with helping discover water on the Moon on India's Chandrayaan mission, who has been earlier arrested in October, on charges of spying for Israel is denied bail after prosecutors said he was a "walking safe deposit box" of government secrets.
Nozette is described as principal investigator on the American Lunar Reconnaissance Orbiter and Co-investigator on Mini-SAR (synthetic aperture radar), on Chandrayaan-1.
Just 2 days prior, the U.S. Department of Defense is handing out new Airborne Sensor Contracts "for Tracking Afghan Insurgents", which include Synthetic Aperture Radar (SAR) imagery. The story is getting mainly distracted with pending elections in Afghanistan and a NY Times story about president Hamid Karzai's brother, linking him to the CIA.

The Indian Space Research Organisation (ISRO) is an official worldwide competitor with EADS, Mitsui, Motorola, and Raytheon and furthermore cooperates with Bulgarian Space Agency .
https://www.thaindian.com/newsportal/sci-tech/no-bail-for-us-chandrayaan-scientist-charged-with-spying_100267731.html
October 2009
After "killtown"s forum gets nullified for unknown reasons, italian video engineer Simon Shack aka Simon Hytten ("September Clues") and cartoonist hoi.polloi aka Maxeem Konrardy open their own forum, but shifting their focus from 9/11 tv fakery completely and continue to ignore the background of european electronic space defense business regarding 9/11, including their applications and related unconventional weaponry systems.


2-6 November 2009
Twelfth Annual Directed Energy Symposium takes place in San Antonio, Texas. Among general sponsors are BAE Systems, Boeing - Missile Defense Systems, Brashear- a Divison of L-3 Communications, Fraunhofer USA, Laser Technology, Laserline, Inc. , Lockheed Martin (DEPS Gold Sponsor), Northrop Grumman, MZA, Nutronics, Raytheon, SAIC, Textron Systems Corporation and many others.
November 11, 2009
The "3rd Eurasian Economic Forum", co-organised by the SCO [Shanghai Cooperation Organisation], takes place in Xi'an, China. The SCO was established a few weeks before 9/11, on June 15, 2001.
Xi'an is also part of China's space exploration program.
It includes nano-satellites developed by the Small Satellite Research Institute of the Chinese Academy of Space Technology, manned missions to the moon, the Double Star Mission joint with ESA and the Beidou navigation system or Compass Navigation Satellite System, composed of 60 to 70 satellites.
November 11, 2009
Satellite fleet operator SES Dutch Skies announces a $75 million cash investment in satellite broadband startup O3b Networks.
O3b contracts with Thales Alenia Space of France and Italy to build the first eight O3b satellites, which will be launched by European versions of Russia's Soyuz rocket from Europe's Guiana Space Center spaceport in French Guiana.
SES will take charge of operating the O3b constellation from Luxembourg.
"O3b Networks, Ltd." is financially backed by Google, HSBC, SES and cable television magnate John Malone.
Malone, current CEO of Discovery Holding Company is known for been dubbed "Darth Vader".

November 19, 2009
French media company Lagardere SCA announces to sell their minority stake it holds in Vivendi 's Canal Plus Group plus its 15.1% stake (!) it has in EADS NV.
In April 2008, Canal Plus France, as part of Vivendi, 'hyped' the "9/11 truthling truthers" and their 9/11 thermite obsession, within their feature "Jeudi Investigation".
In 1999, Lagardère's defence arm, Matra Hautes Technologies, merged with Aérospatiale to form Aérospatiale-Matra. In July 2000 Aérospatiale-Matra became part of EADS.
Jean-Luc Lagardèr, who died in 2003 of a rare neurological condition, was mainly responsible for the merger of Germany's DaimlerChrysler and Spain's Casa to form EADS.
https://ff.im/bJfFK
November 20, 2009
Only one day after the release of ewing2001's video "9/11 Gaytheon-Virus" [nicomedy2010 mix],
his computer gets stolen and dismantled. The video links also include updated research on his neighbor house, which has indirect ties to Raytheon, CSAIL and Thales Alenia Space !
November 24, 2009
Mainstream Media reports that the Large Hadron Collider at CERN is finally back and running, "smashing together protons travelling at nearly the speed of light".
https://www.thedailymaverick.co.za/article/2009-11-24-The-Large-Hadron-Collider-is-back-with-a-Big-Bang
December 2009
After a counter hecklivism stunt at an anti-" 9/11 mastermind KSM into NYC"-protest, "bionic" comedian, journalist, media scientist and video activist Nico Haupt aka mc nicomedy2010 aka ewing2001 gets detained by the Police, but released over night.
video mirror of once erased original by unknown cameraman
---